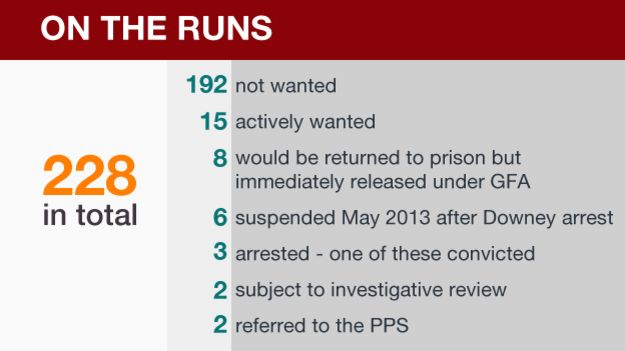 (BBC) The Northern Ireland Affairs committee said the "one-sided, secretive scheme of letters" sent to over 180 Irish republicans should never have existed.

It came to light when one letter caused the Hyde Park bomb trial to collapse.

The On The Runs (OTRs) were republicans suspected of involvement in terrorist crimes but who had never been charged.

The scheme involved the provision of so-called "comfort letters" by the government designed to give them assurances that they were not being sought by police.

One of those who held a letter was John Downey who had been accused of the murders of four soldiers in the IRA Hyde Park bomb in 1982.

The report published on Tuesday said the people of Northern Ireland had been "kept in the dark to the greatest possible extent".

It said the lawfulness of such letters was questionable.
---
Who are the On The Runs?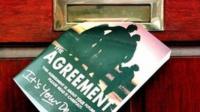 Anyone already convicted of paramilitary crimes became eligible for early release under the terms of the Northern Ireland Good Friday agreement of 1998.
The agreement did not cover:
• Anyone suspected of, but not charged with, paramilitary offences committed before the Good Friday Agreement.
• Those who had been charged with offences but who had escaped.
• Those who had been convicted of offences but who escaped.
---
Committee chairman Laurence Robertson, MP, said the scheme had caused "further hurt to people who have suffered far too much already".

He said victims of the Troubles and their relatives had been "let down" by the government.

"If any scheme had been put in place at all, which is questionable, it should have been properly introduced and correctly administered," he said.

"It also should have been open and transparent. This scheme was none of those things."  Read Full Story