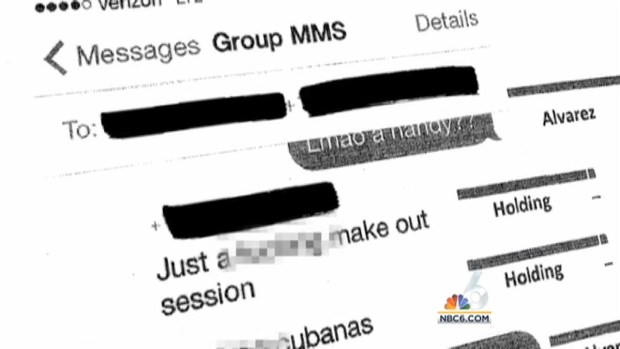 Four Fort Lauderdale, Florida, police officers are off the force after exchanging racist text messages between themselves and creating a video with racial bias, officials said Friday.

Three of the officers, Jason Holding, James Wells and Christopher Sousa, were fired following an extensive internal affairs investigation that began in October 2014, Chief Frank Adderley said at a news conference.

A fourth officer, Alex Alvarez, resigned during the course of the investigation and would have been fired, Adderley said.

The inappropriate material included images of President Barack Obama and fellow Fort Lauderdale Police officers, Adderley said. The video was made by Alvarez using iMovie, Adderley said.
According to a police report on the firings, the officers criticized co-workers' appearance and work ethic, and they "exchanged text messages that included derogatory comments towards Hispanics and homosexuals."

According to Adderley, the officers said they were just joking around.

"Based on the investigation, they felt, in their words, that it was a joke," Adderley said.

Adderley said the officers were terminated due to department misconduct, including conduct unbecoming of a police officer and engaging in conduct prejudicial to the good of the order of the police department.