UPDATE: According to NBC News suspect in the New Orleans Airport Machete attack was pronounced dead Saturday at 5:02 pm EST.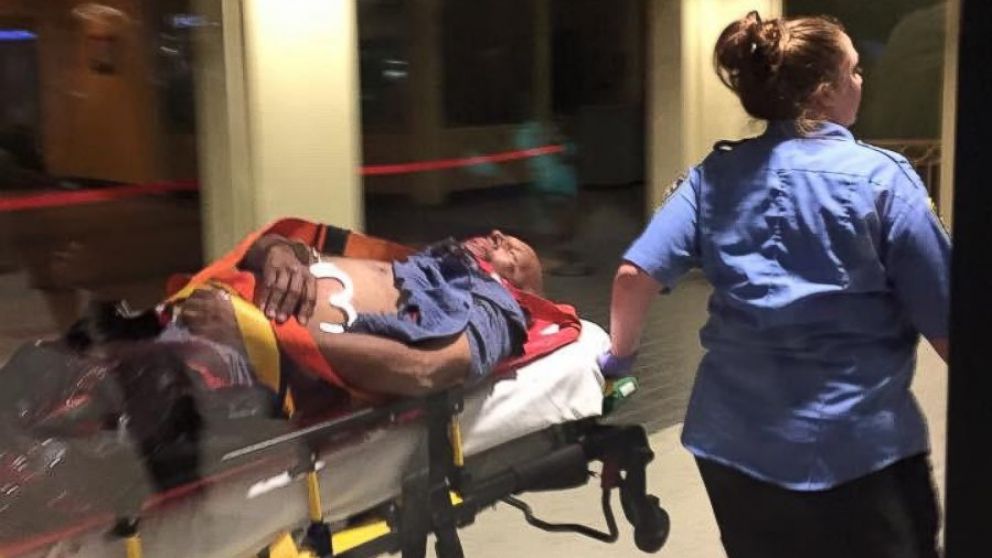 (NOLA) A man wielding a machete was shot and seriously injured after he stormed a security checkpoint at Louis Armstrong International Airport Friday evening (March 20), Jefferson Parish Sheriff Newell Normand said.

A TSA officer and a traveler sustained non-life threatening injuries — apparently from bullets fired at the man by a sheriff's deputy.

The attacker was identified as Richard White, 63, of Kenner, Normand said. His last known address was the 1600 block of Taylor Street, about two miles away from the airport. Normand said White had only a few minor arrests on his record.

"I know there have been a lot of questions as to whether or not we believe there's any national security threat or anything along those lines," Normand said. "At this point in time, we don't have any information that leads us to believe that's the case as it relates to this situation."

White walked down a TSA Pre-Check security line into Concourse B shortly before 8 p.m. and was challenged by an officer who was checking for his boarding pass, Normand said. He then pulled out a can of wasp spray and sprayed the officer, he said.

White ran past two other officers and then pulled a large machete from his waistband, Normand said. A TSA agent blocked the weapon using a piece of luggage as White ran through the magnetometer, he said.

Some other travelers caught in the scramble for safety had cuts to their hands, feet and legs, Normand said.

New Orleans Mayor Mitch Landrieu issued this statement late Friday:

"The situation at Louis Armstrong International Airport is under control and the airport is secure. There is no threat to the public at this time, and the airport is returning to normal operations. We expect Concourse B — where the incident occurred — to fully reopen tomorrow."

Concourse B serves Southwest Airlines.