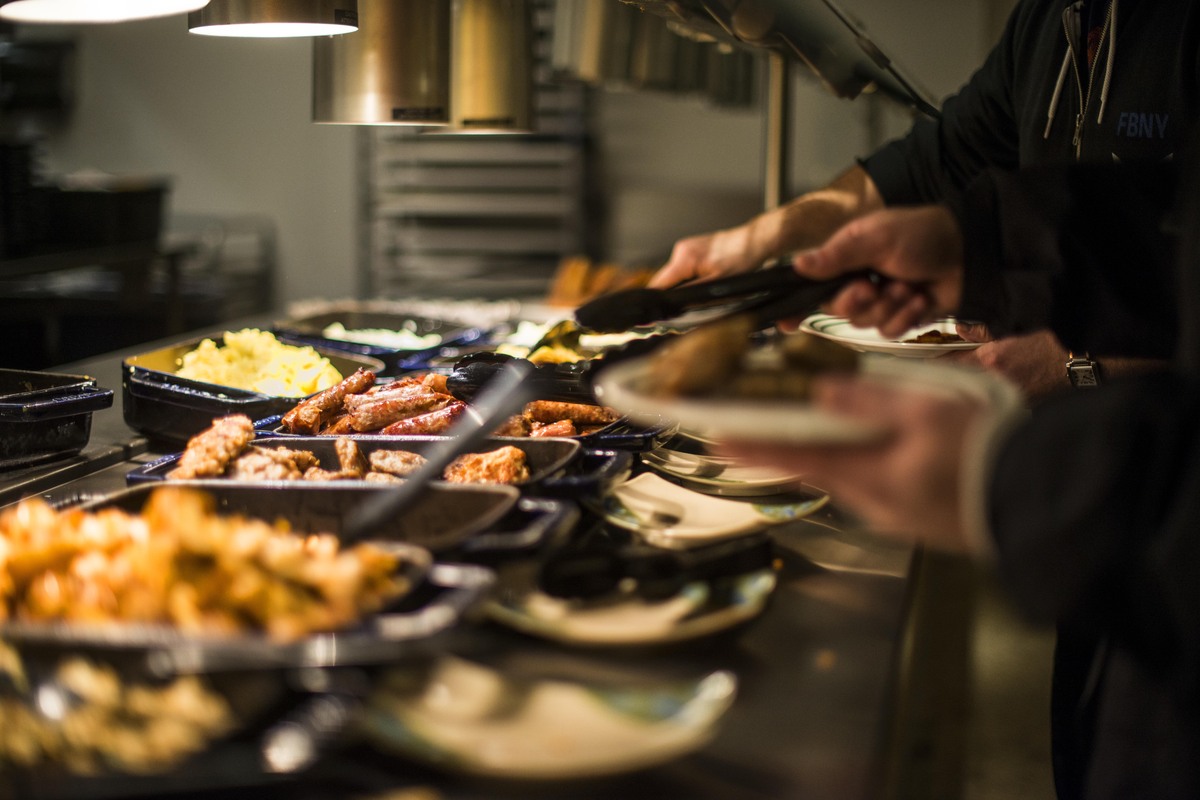 Amazingly Fortunate is what I thought when I read this article by Huffington Post on Facebook's employee's elegant ritzy Cafeteria. You heard me right. Facebook employee's have a chef, 5 star menu dishes, a salad bar, and carving stations. Wow what a bonus for working hard for your company everyday. I think more company's nationwide should adopt Facebook's cafeteria style, but I'm dreaming right.  
Facebook's employees are well-fed. Very well-fed. Staffers at the company's New York office have the pleasure of eating at Desimone's, a spacious dining hall that has been operating since 2014. Let's be clear: Desimone's is no ordinary corporate break room.

Chef Nathaniel Eckhaus, who has cooked in the frenetic kitchens of high-end New York restaurants like Blue Smoke and Eleven Madison Park, dishes out breakfast, lunch and dinner five days a week at the location. He explained that it's intentionally designed "like a high school cafeteria, only in an all-grown-up format," to cultivate connection and satisfy all kinds of appetites. The employees actually sit together over their meals and talk to one another. I was most surprised by the lack of technology in Desimone's when I visited this month. It stunned me even more than the meat-carving and kombucha stations.